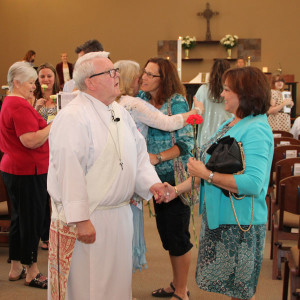 Welcome to Saint Aidan's Episcopal Church!
Location and Directions: Get detailed directions to our church, which is tucked in the beautiful community of Cypress, TX,  along with photos and maps.
Our Beliefs: Saint Aidan's is an Episcopal church and welcomes anyone to join us in our worship. Find out more about Episcopalian beliefs and specifically what we believe at St. Aidan's.
Core Values: Saint Aidan's is a place where people come together, both in community, and in our individual spiritual growth. We center our studies and mission around four specific core values. Find out more in this section.
Our Staff: We can't wait to meet you in person, but until then, learn more about our dedicated staff. Feel free to contact any of us for more information.
Photo Gallery: Browse the gallery for photos of recent events and views of our campus.