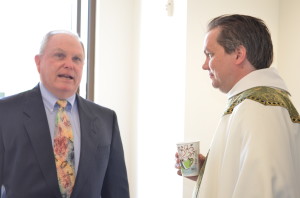 We all feel lost sometimes. We all feel alone sometimes. We all know grief. We all know loss.
One of the great privileges in ministry is to be present with those in need and those who are struggling.
If you could use some care either from our clergy or from one of our lay pastoral care givers, please contact the Rev. Les.