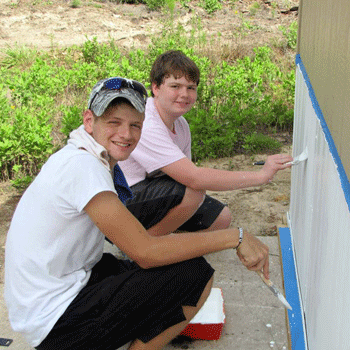 "But be doers of the word, and not merely hearers who deceive themselves" (James 1:22).
For faith to be true it must be lived. God has given each of us gifts and called us into ministry.
We will always feel incomplete without taking our place of service and love in the Body of Christ. Our church is an excellent place to explore and engage as we work together to find our callings and our place.
Ministries and  Groups: Learn about all the groups at Saint Aidan's to see which ones might be the best fit for you and your family, when they meet, and how to get involved.
Calendar: View a calendar of upcoming events at Saint Aidan's and in the community.
News: Catch up on the latest church news bulletin and weekly inspirational message from the Rev. Les and view this week's serving schedule.