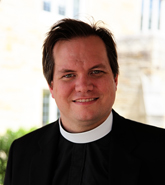 The Reverend Les Carpenter, Rector
revles@aidanschurch.org
The Rev. Les came to us in December of 2012. He is happily married to his wife Kristin and they have two beautiful and very energetic sons, James and Sam. The last position the Rev. Les held was Associate Rector of St. Paul's in Indianapolis where he focused on Young Adult ministry (20s – 30s) and started an innovative Sunday evening service. He loves humor and is active in Houston's improv comedy community. His enthusiastic and approachable style combine with his depth and insight to lift our spirits and inspire us every week.
"I love being a priest at St. Aidan's. The Holy Spirit is on fire here. I love to see how all the different people's stories come together with Christ's story."
---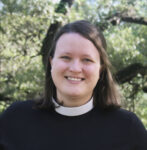 The Reverend Christine Brunson, Deacon
revchristine@aidanschurch.org
The Rev. Christine joined us in 2021. While in seminary, Christine focused on disaster response ministry as well as chaplaincy to veterans and first responders. Prior to ordained ministry, Christine worked as a Speech-Language Pathologist in hospitals. Christine enjoys hiking with her dog, writing, and preparing the stand-up comedy routine she is determined to give one day. Born and raised in Texas, Christine enjoys prayerfully informing people in other states that Texas barbecue is the only true barbecue. 
"When I was in college, my campus missioner met me exactly as I was and walked with me from there. Simply, that is my goal in ministry— to meet you exactly as you are, and to walk with you through the valleys and mountains of this life."
---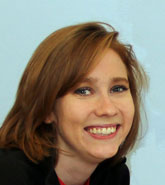 Taylor Durr, Director of Youth and Family Ministries
taylor@aidanschurch.org
Taylor arrived as the Director of Youth and Family Ministries in March of 2014. Feeling a call to ministry early in life, she received her BA from Texas Lutheran University with a major in Youth Ministry and a minor in Hebrew. Taylor and her husband Dustin have a beloved puppy and ferret. Taylor has taught gymnastics and loves ballet and Disney movies.
"I remember when I was in 9th grade, my youth minister came to a play that I was in at my school. It meant so much to me that she made the effort to see me outside of church. That focus on relationships has stuck with me and is a significant part of my ministry with our kids."
---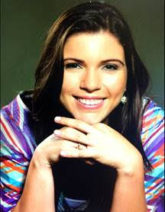 Leticia Lima, Director of Traditional Music
music@aidanschurch.org
Leticia has a wide variety of experience playing for churches (both traditional and contemporary) for the past 15 years. In addition to being an accomplished pianist she also has experience directing choirs in churches and has a passion for music ministry. She is finishing her doctorate in Collaborative Piano at U of H. She is Brazilian, married and has a precious 9 month old son named Noah. Leticia has already impressed many in our music ministry team with her flexibility, talent and skill.
---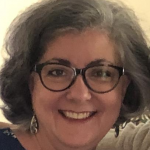 Juli Browning, Director of Contemporary Music
juli@aidanschurch.org

Juli has over 12 years of experience not only leading praise and worship bands but doing so in liturgical churches primarily Episcopal Churches. She has a beautiful voice, an insightful intellect and a true heart for ministry and the gospel.
---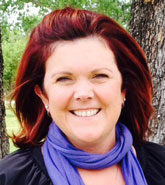 Tracy Walker, Office Administrator
tracy@aidanschurch.org
Tracy came to the United States from the UK in 2006 and is a blessing to the staff and community of St. Aidan's. She has two boys, one grown up and one in middle school. Her husband Dave is a retired Navy pilot and a graduate of Annapolis. If you have any questions about whom to talk to, or if you need any information about St. Aidan's, Tracy can steer you in the right direction.
"Every corner of St. Aidan's is filled with such warmth, kindness and generosity. I felt so welcomed when I became the church administrator. It is my privilege to make sure things run smoothly."
---