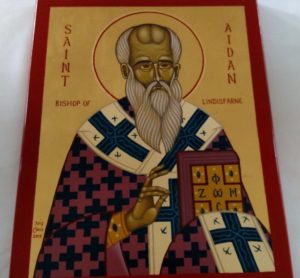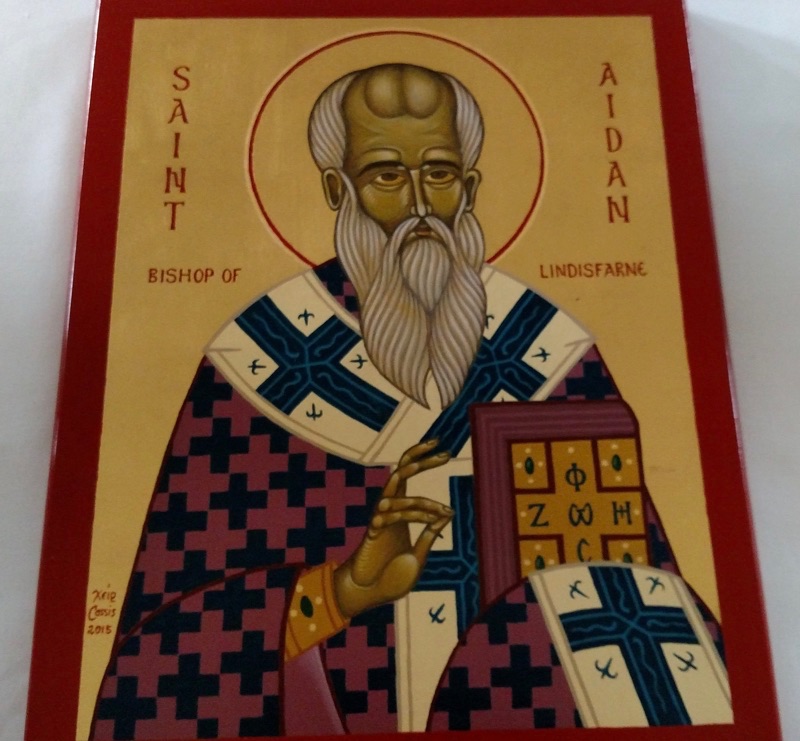 Our church is named after Aidan who was a gentle monk of Iona and who was consecrated in 635 as the First Bishop of Lindisfarne, an island off the northeast coast of England.
Aidan was immersed in the community, giving to the poor all things that were given to him. He genuinely cared for all people, rich and poor, churched and those who had no church home. He invited all people to embrace Jesus Christ: as the believer, in order that they might strengthen their faith; and, for those who did not yet know Christ, to embrace the mystery of faith.
As a bishop, Aidan became known for planting new missionary outposts while strengthening the existing Christian communities. He was a gentle, simple, and loving servant of God who died on August 31, 651, which is now his feast day. Our church celebrates this day, Saint Aidan's Day, with special recognitions within our church.